ARTISTIC RESIDENCIES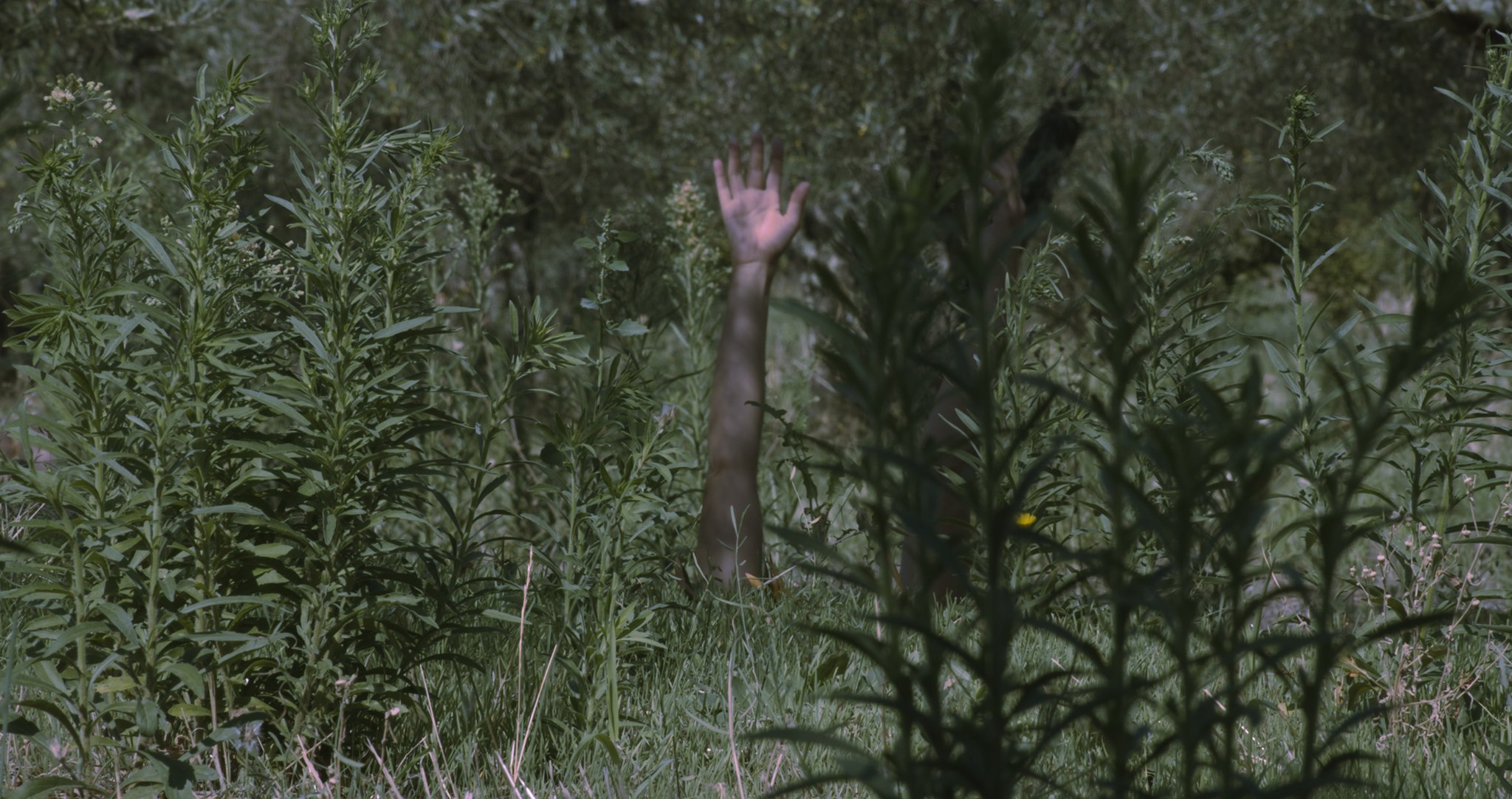 "Lugares" Diários de corpos e paisagens.
"LUGARES_diaries of bodies and landscapes" is a cycle of itinerant artistic residencies born in 2017 with the idea of ​​investigating the relationship and coincidence between body and space, anatomy and geography. Here being-in-the-world allows us to open perception of the sensitive and therefore "fantastic" body.
The residence is a place of mutual care where not only movement but also writing, painting and sculpture are tools of creation and research. These are days of immersion in nature, where the breath relaxes and with it the imagination. After exploring the authentic movement of the individual and collective body, we work with improvisation. The workshop concludes with a site-specific performance in which the stage opens up to a horizontal dramaturgical action between humans, plants and minerals and multispecies real-time composition.
Being an itinerant project each residency is unique and tells a different story, after "Baltica" our last trip in the northern forests, this time we land on the Sicilian coasts, dancing 4 days on the low and deep voice of His Majesty Etna.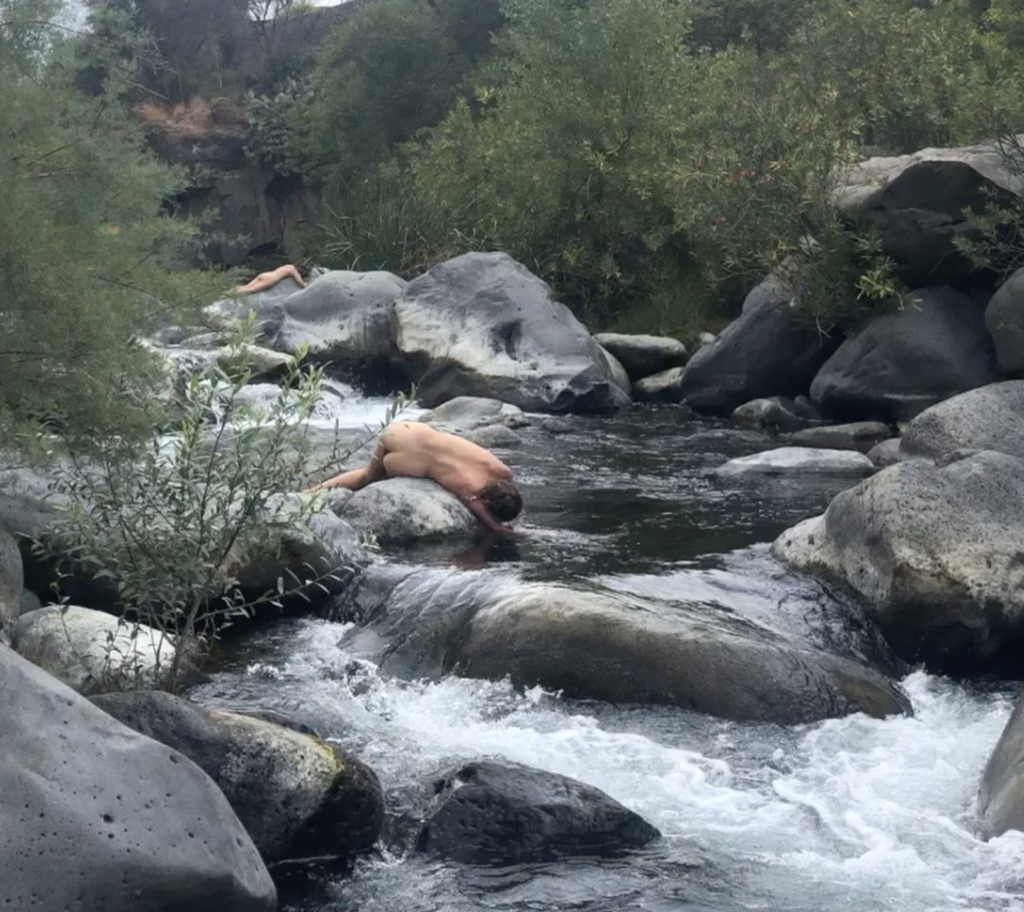 LAVICA Lugares Photo Exhibition by Maddalena Ugolini 2023
ALBALugares Short Doc by Maddalena Ugolini and Peppe Coniglio 2021
ILIÁ  Lugares Short Doc by Maddalena Ugolini and Peppe Coniglio 2020
WORKSHOPS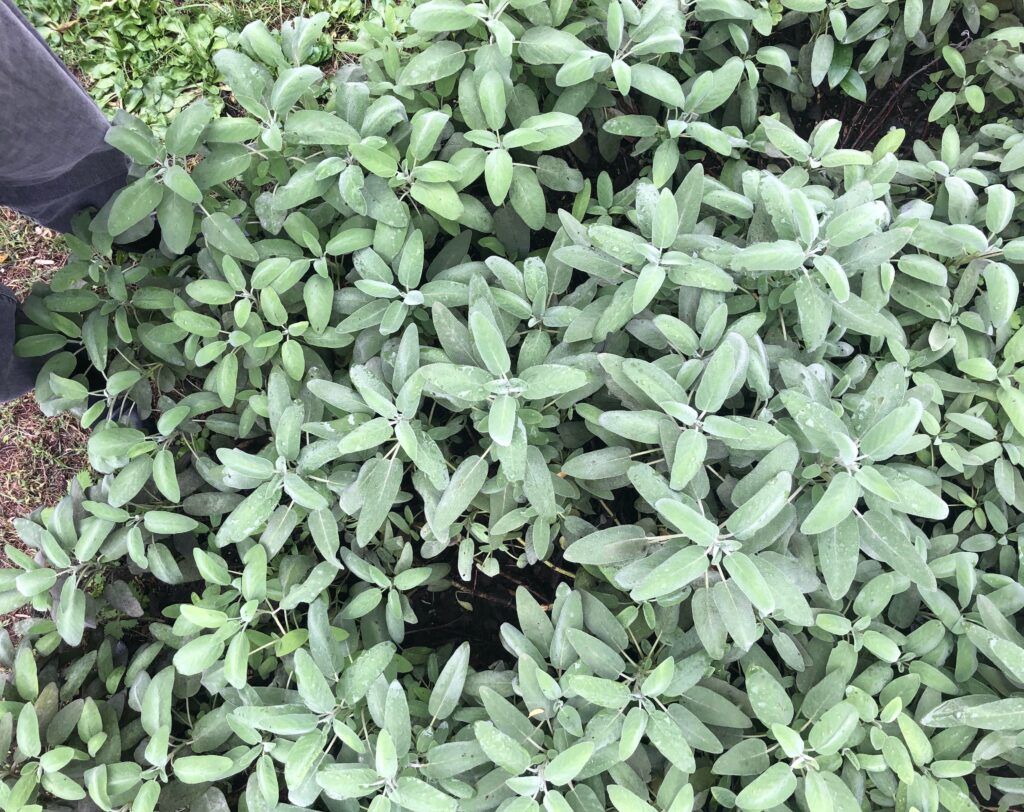 SALVIA
Suspended in the air effortlessly, everything contributes to its existence without needing to contract a single muscle. Green surface that opens up to the sky, the leaf is the paradigmatic form of openness, life capable of giving itself to the world breathing. Grasping the mystery of plants means remembering that we are climate, atmosphere, an infinite mixture of all things present, past and future.
Cycle of dance and movement workshops in our new dance space immersed in the nature of Pontassieve. For humans, plants, minerals, animals, adults and children.
pontassieve (fi) : adults / alternate saturdays from sat 18/11/23 H14.30-17.30
pontassieve (Fi) : kids / one saturday a month from sat 25/11/23 H15.30-17.00
LISBON: 8/12/23 caixa económica operaria h11.00-18.00
Info&Res :maddalenaugolini@gmail.com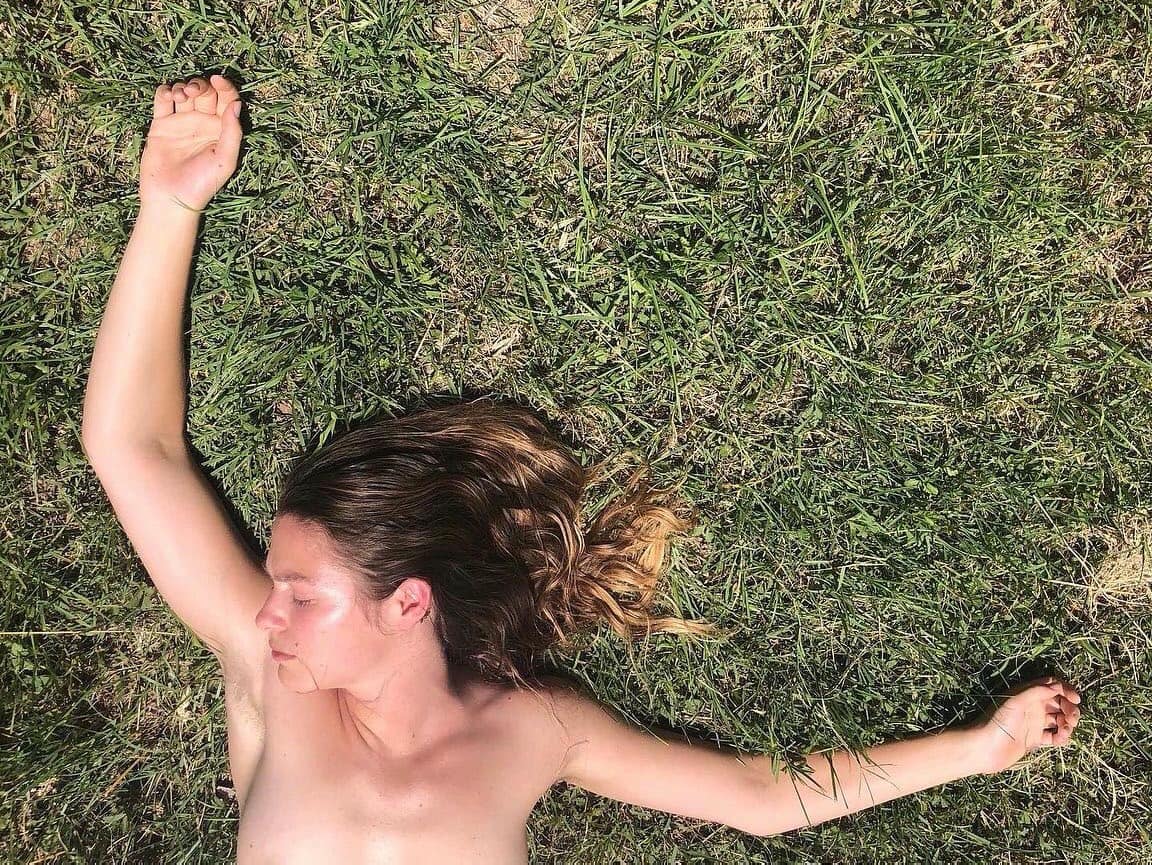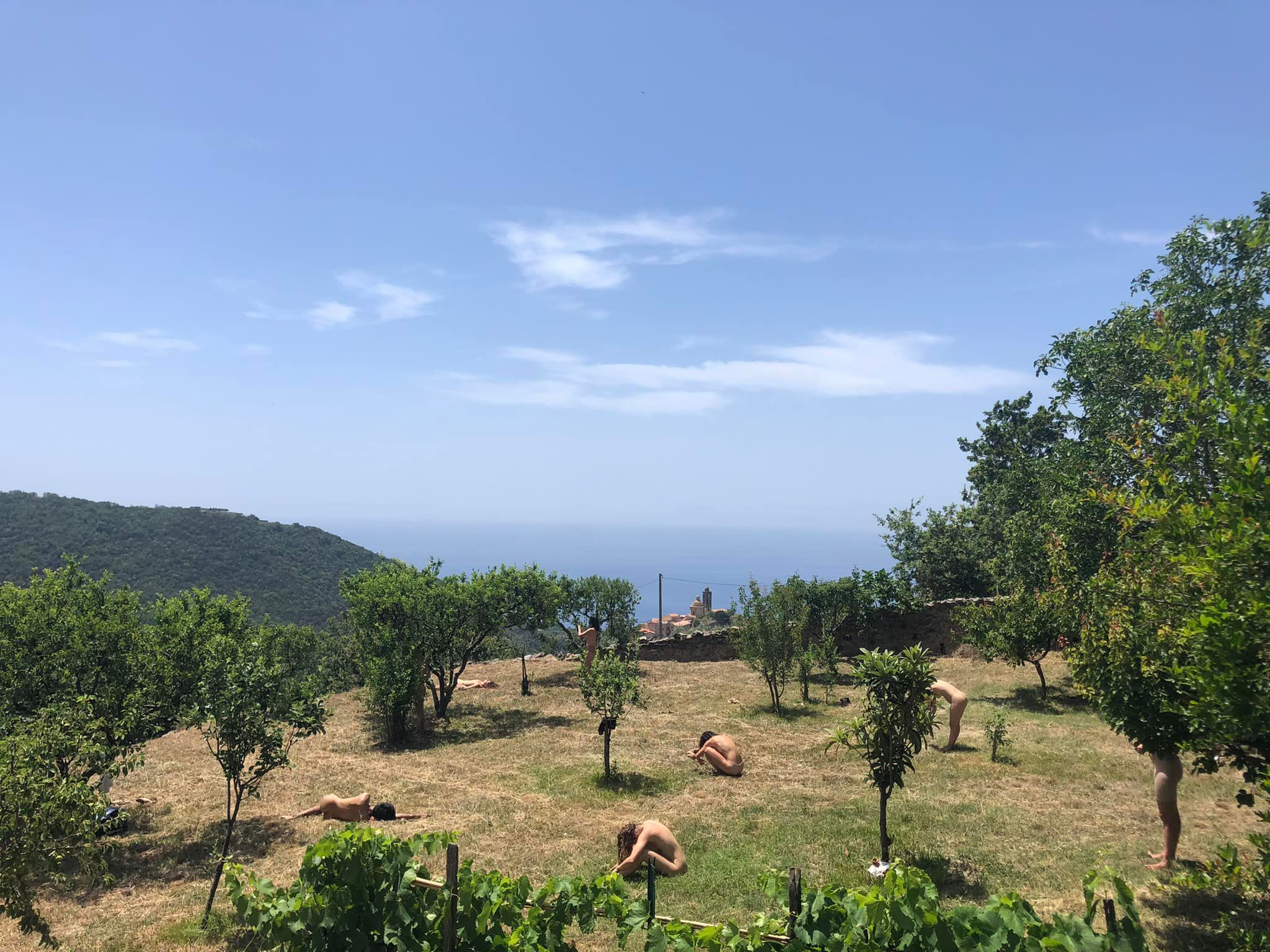 SURFACE
Workshop that investigates the permeability of the contact line between inside and outside. It searches for a body as a singular and plural organism that defines itself in and with the world, bringing its traces on its surface.
It is a space of investigation open to dancers and non-dancers and offers a synthesis of contemporary dance methods, embodiment practices, authentic movement and composition in real time, which open up the imagination of the individual and collective body.
MILAN: 21/01/24 S83 phisical theatre h14.00-18.00
AMSTERDAM: 5&6/4/24 anamorphic studio h14.00-18.00
Info&Res :maddalenaugolini@gmail.com
INDIVIDUAL SESSIONS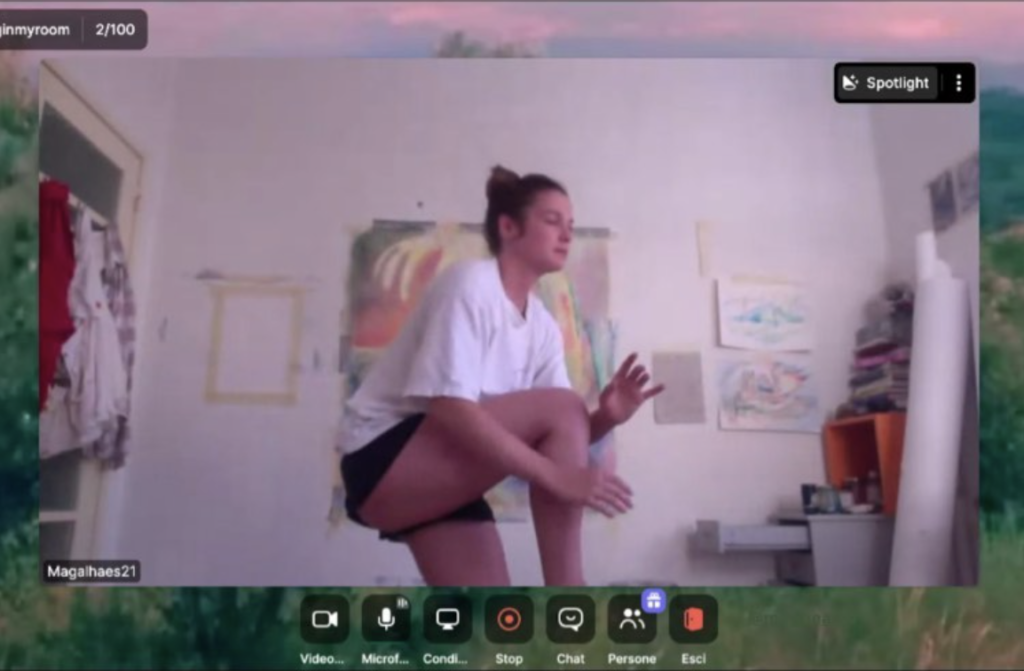 ONLINE or in-person
An intimate space for body and soul listening. For people dancing their dances, speaking their words, blooming their images.  Art dance movement therapy sessions for dancers and non dancers.
by appointment, studio sessions in Florence or online, with Maddalena Ugolini.Info&Res :maddalenaugolini@gmail.com
INDIVIDUAL RETREATS 

yurta dance studio
Deep and intimate space for body and world listening. 2/3 immersive days of Dança Imaginal in our luminous yurt surrounded by olive trees. For one or two. Borgo di Vetralla, Tuscia. Info&Res :maddalenaugolini@gmail.com